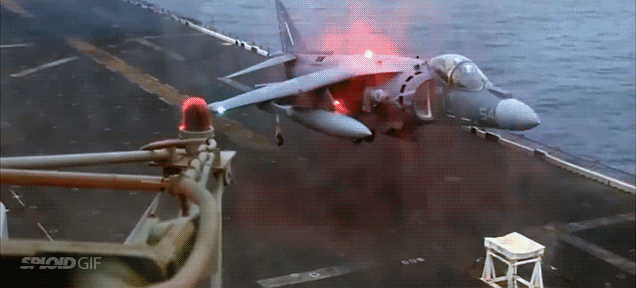 A Marine Corps AV-8B Harrier with a nose gear malfunction made a vertical gear up landing on a padded stool last month.
Marine Corps Capt. William Mahoney took off from the deck of the USS Bataan June 7 when he realized his front landing gear was malfunctioning. So he brought the bird back around, entered into a hover, and throttled down onto the padded stool, The Aviationist reports.
Harriers are notorious for their difficulty of operation during a VSTOL (Vertical Short Take-Off Landing), even when the landing gear are working perfectly. But Mahoney safely landed the aircraft on his first attempt.
Check out the full video below.
[ The Aviationist ]